Our primary mission is to sustain and recruit support for the upliftment programmes and services provided by our team of devoted volunteers. At the heart of this mission is the construction of a community hall in Mahlathi Road. This centre will house classrooms for training and venues for ministry – a sanctuary for the people of Chesterville. Most importantly, it will allow us to do more for more people. WCF loves celebrating people in the church as well as the community. Take a look at our past events we've been celebrating over this last year.
​
If you want to find out about any of our upcoming events, just simply click the Register'. We'd love you to celebrate with us!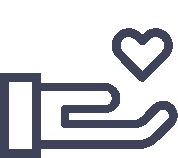 'Truly I tell you, whatever you did for one of the least of these brothers and sisters of mine, you did for me.'